Classic Silhouette Art
drawn by hand with beautiful attention to detail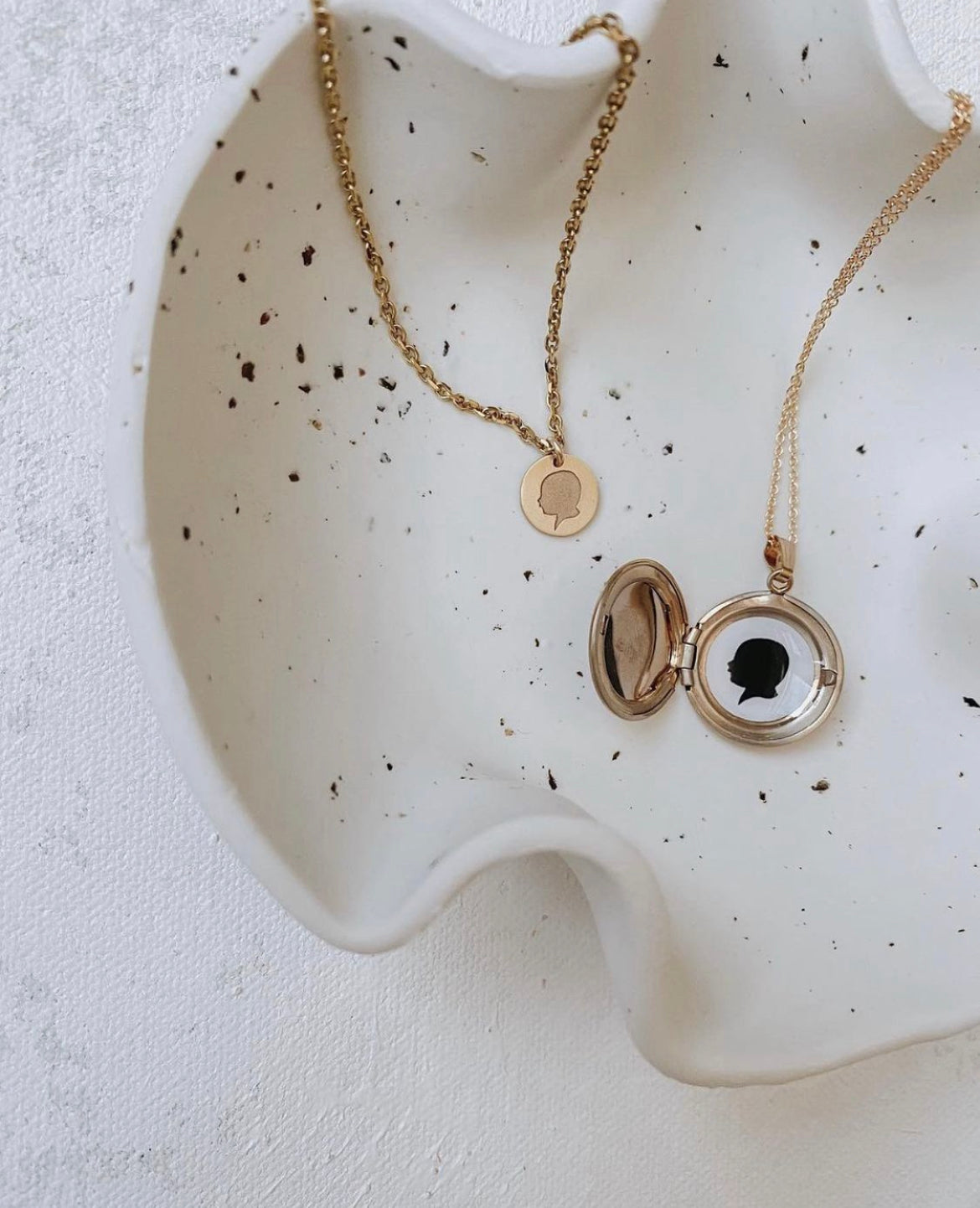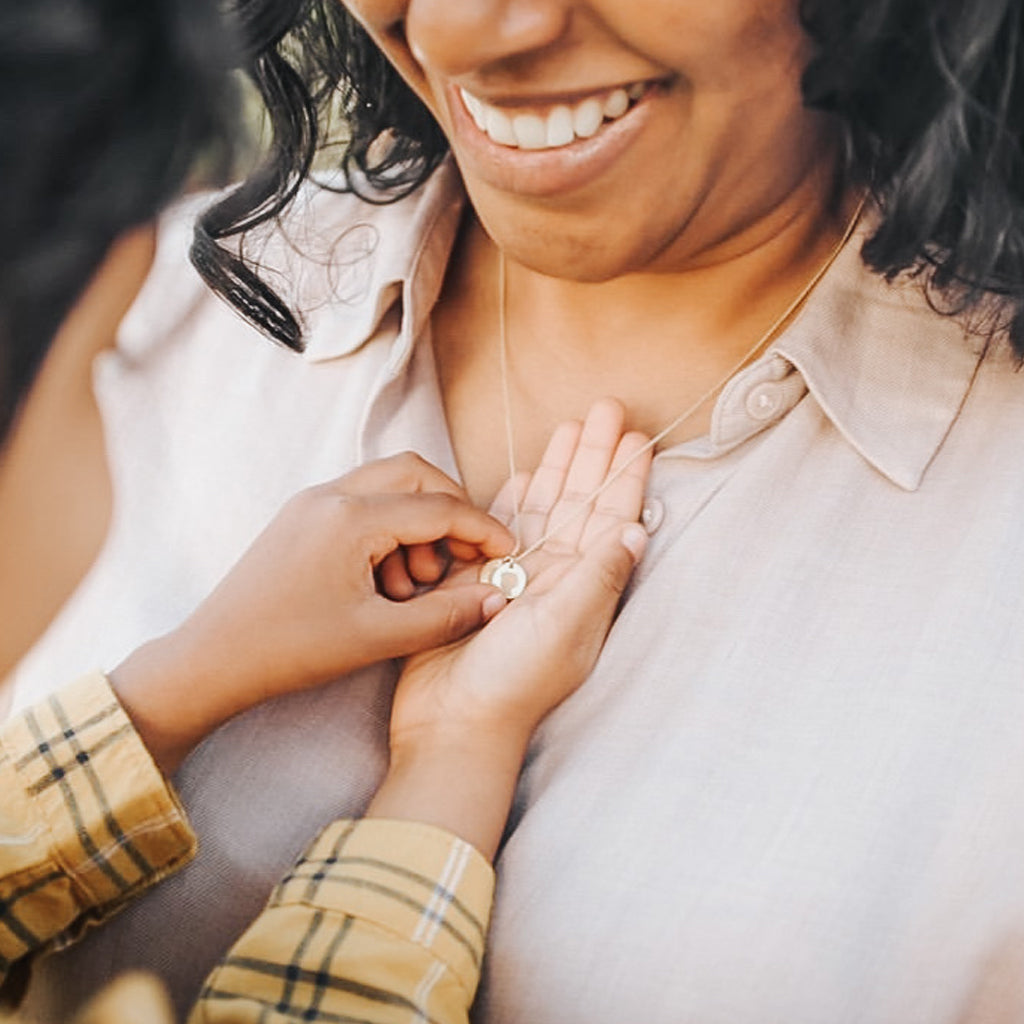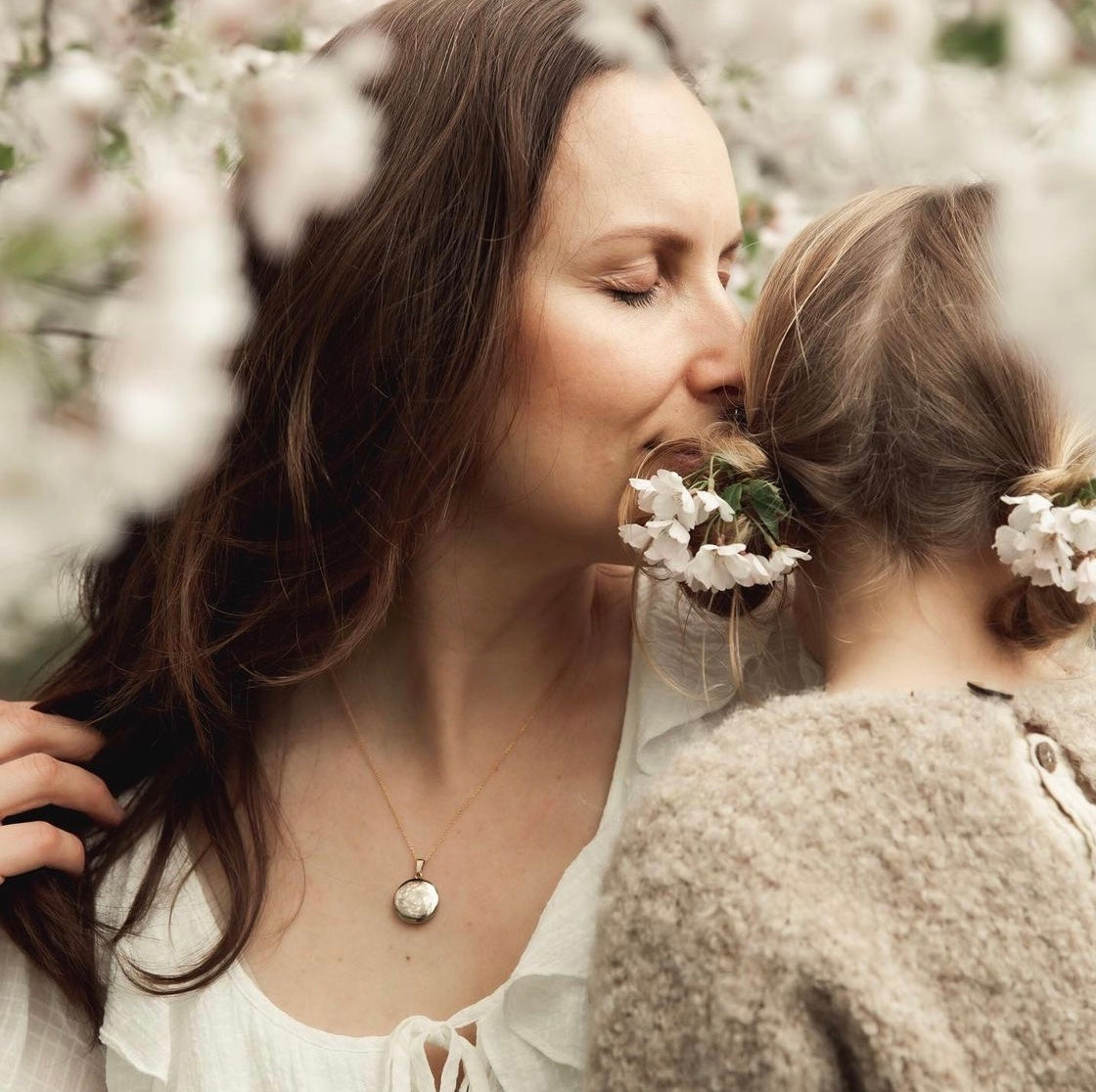 Timeless Silhouette Jewelry
hand crafted in small batches using your custom illustrations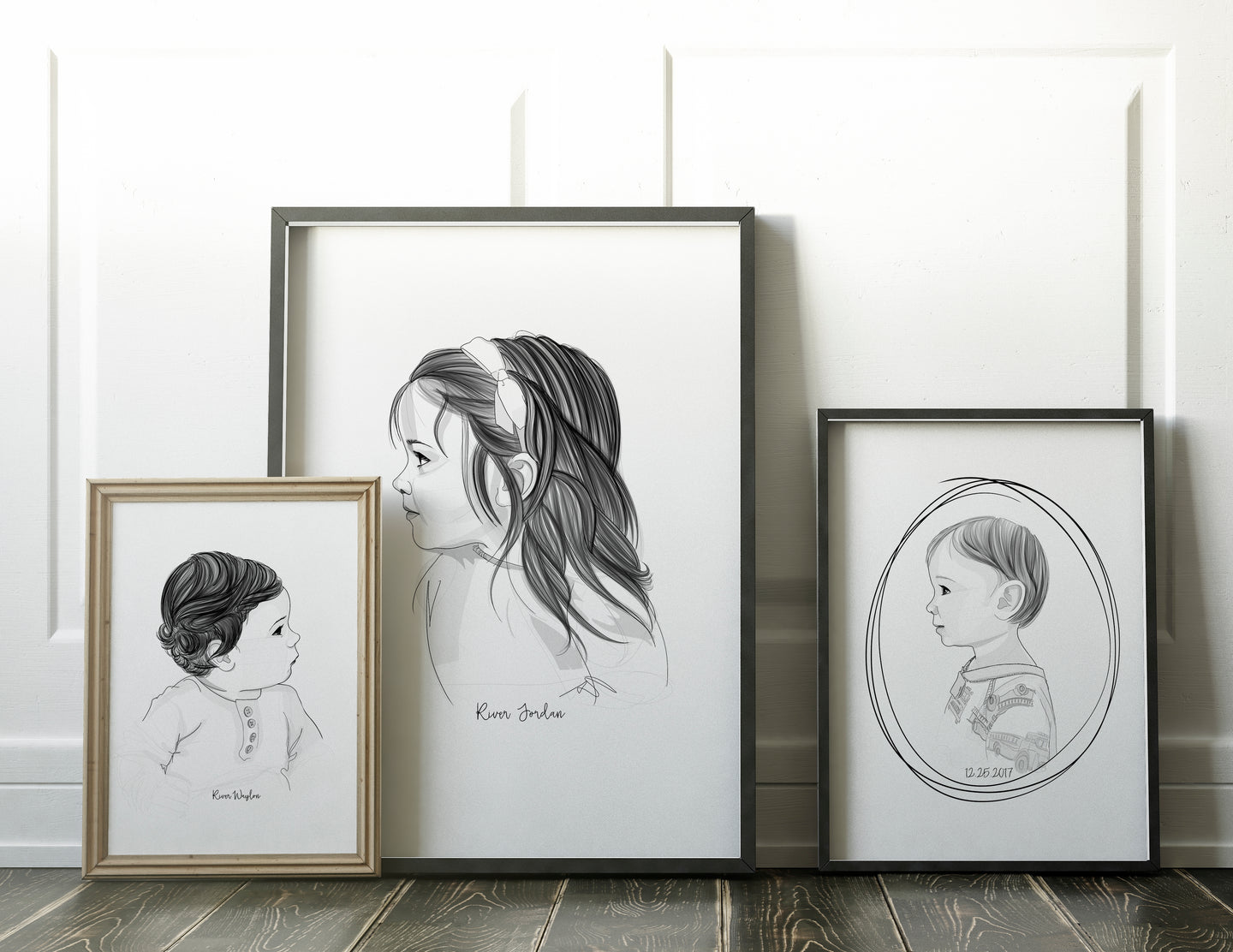 FEATURED PRODUCTS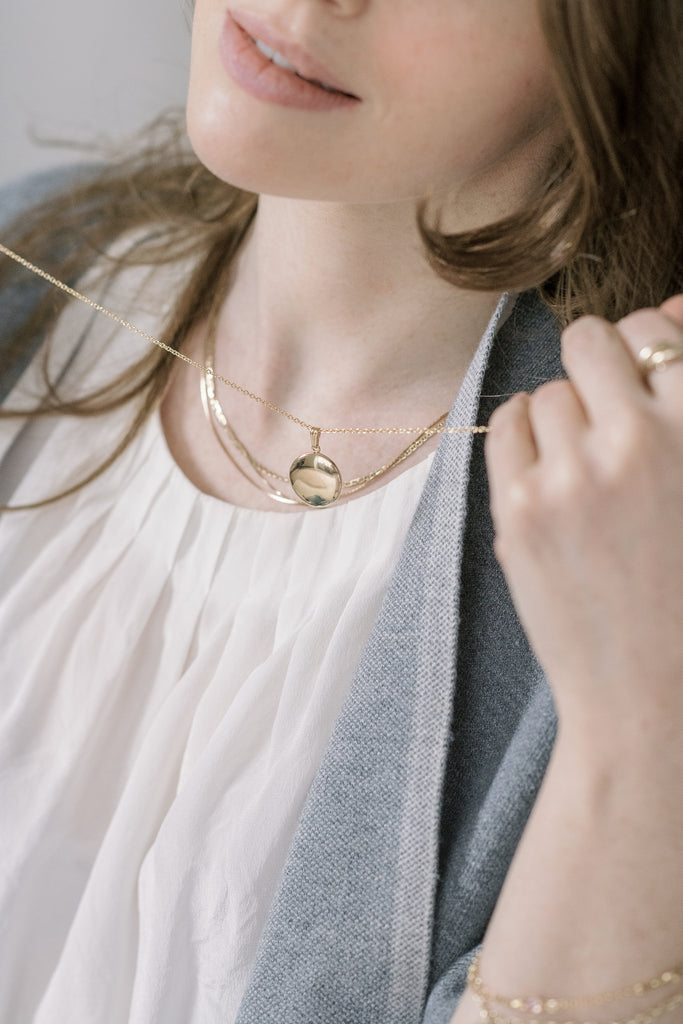 Our classic lockets come in different metals and sizes and are the perfect piece of jewelry to hold the illustrations of your most cherished people (and pets!)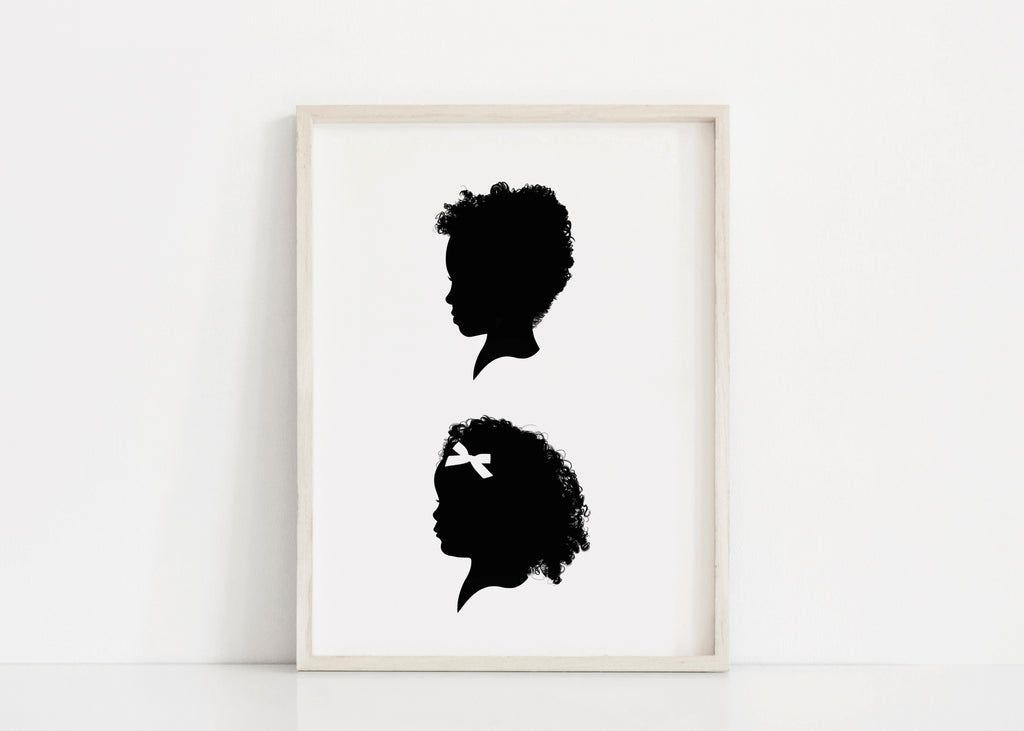 Using your photos as our guide we hand draw, with fine attention to detailing, each unique feature, hair wisp and curl. This will be your most treasured piece of art!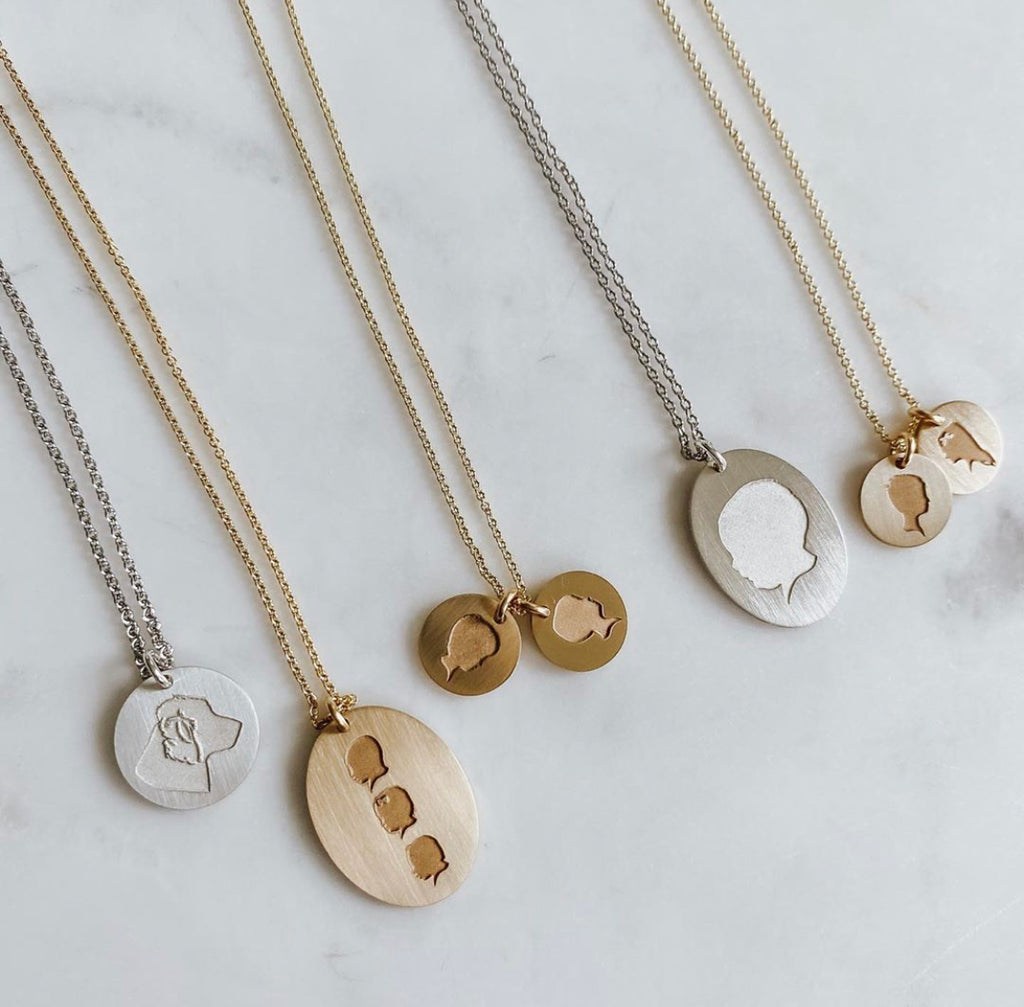 Your hand drawn silhouettes engraved onto Sterling Silver or 14k Solid Gold charms. An heirloom to be treasured for years to come and something you'll never want to take off!
CUSTOMER LOVE
I absolutely love this shop and the sweet people who work so hard to create these pieces! I have gifted prints to family members and I also have a locket and ornament for myself that I'll cherish forever. The details for these silhouettes are amazing!! My daughter's profile was captured perfectly. Essie has always been quick to respond to me with questions and concerns too. I love their customer service and highly recommend them for everything!
-Holli
Absolutely stunning work!! Essie was quick and willing to work with me so that it was exactly what I wanted. She made my requested changes perfectly and was very understanding of what I was trying to explain (even through messages!!). When she sent me the final product, I was crying tears of joy because this piece of art meant so much to me!!! I HIGHLY RECOMMEND!!!!! I will definitely be using her again and sending everyone I can her way.
-Alisha
Hands down 5 stars. Not only for how adorable Essie's work is but also for how amazing SHE is! She is so passionate and dedicated to her clients. I ordered my print before Father's Day and, unfortunately, it got lost along the way...she did everything she could to make sure I would get it in time and she succeeded! She was very friendly and always answered quickly. I have only good things to say about her work and how professional she is. This was my first order but definitely not my last!
-Cassandra