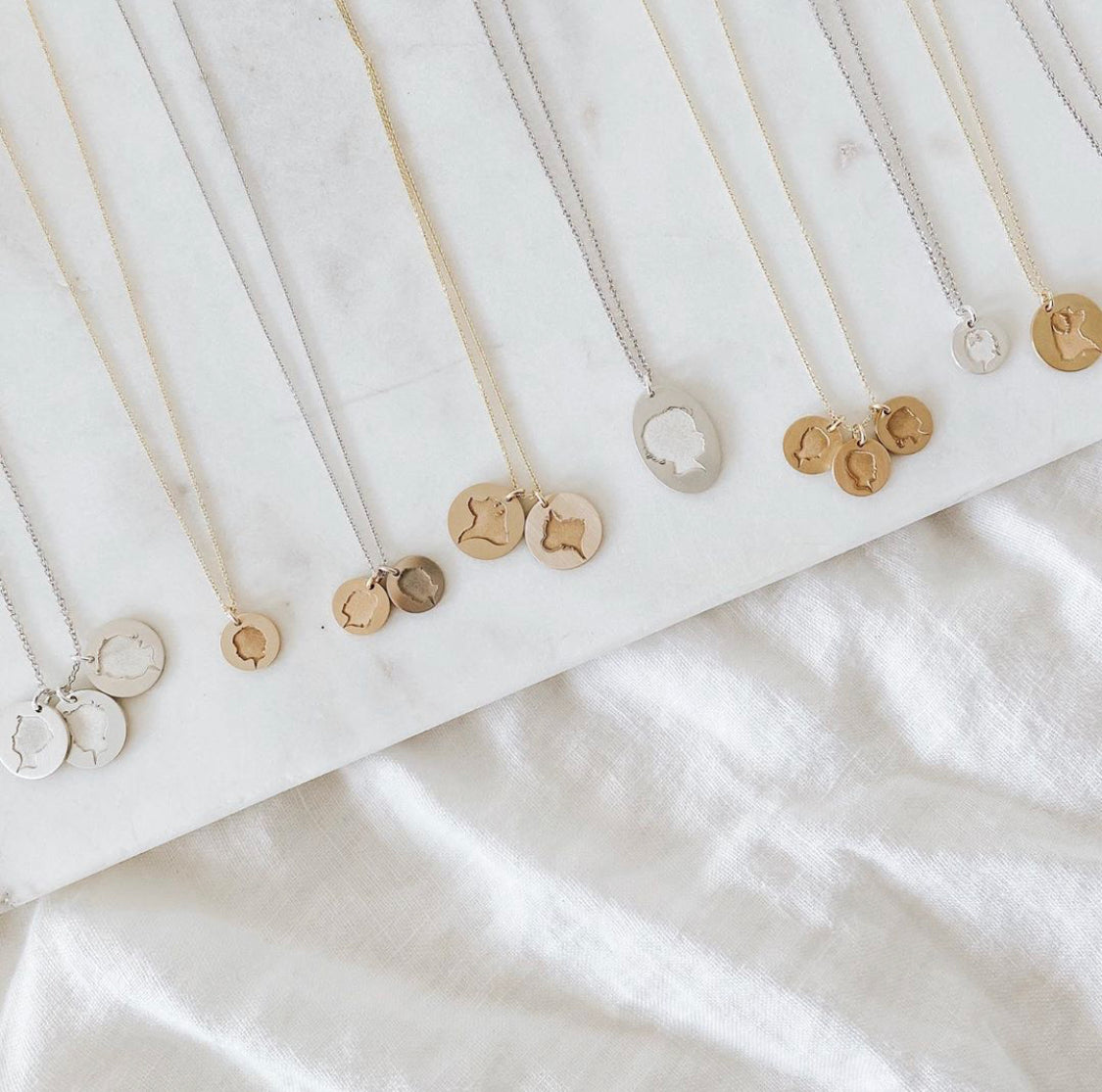 Dainty Chain for Coins
Would you like to buy a replacement chain for your coin necklace? Or maybe you'd just like a chain for a different reason. Just choose your metal + length and order this listing!

Please Note: Small needle nose pliers will be needed to twist open and twist close the round ring that attaches your coin to the new chain. If you're unable to do this yourself, send an e-mail to afamilyprintshop@gmail.com before you order. You will need to mail us the necklace and we will happily replace the chain for you and ship it back at no extra cost.  Another option is to ask a local jeweler if they would be willing to do this for you. It's a very simple job and it doesn't hurt to ask! 
$ 40.00