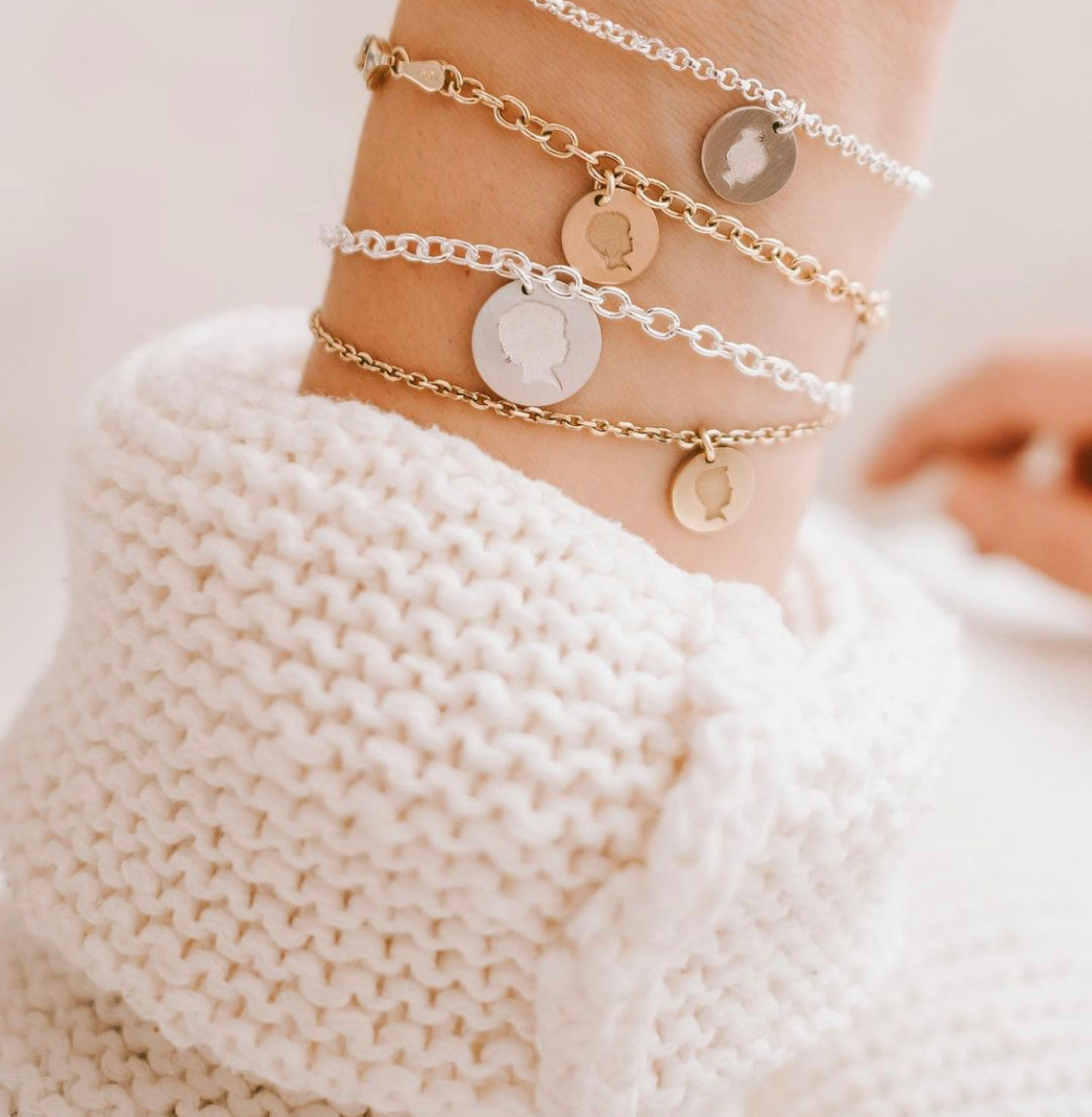 The Charm Bracelet
Would you like to buy a bracelet by itself?  We think both styles look great by themselves or layered with other bracelets.  Not to mention they are the perfect pairing to our engraved coins. 
Dainty - these lovely bracelets are minimal yet sturdy. The links are thick, yet delicate.  Coins will slide around on this style of bracelet.  *Gold weight will vary based on length but it is approx. 1.75 grams.
Classic - these beautiful bracelets are our take on a classic charm bracelet.  Once attached, coins will be stationary and not move around. *Gold Weight is approx 3.75 grams
This listing is for the bracelet by itself - no charms included.
At this time we do not have a large variety of lengths in SS but we are working on that.  Feel free to reach out because it's possible we can have a different length made as a custom order.

Please Note: If you will be adding coins to your bracelet, small needle nose pliers will be needed to twist open and twist close the round ring that attaches your coin to the bracelet. If you're unable to do this yourself, send an e-mail to afamilyprintshop@gmail.com before you order. You will need to mail us the loose coins and we will happily attach them to the bracelet of your choice and ship it back at no extra cost.  Another option is to ask a local jeweler if they would be willing to do this for you. It's a very simple job and it doesn't hurt to ask! 
$ 38.00