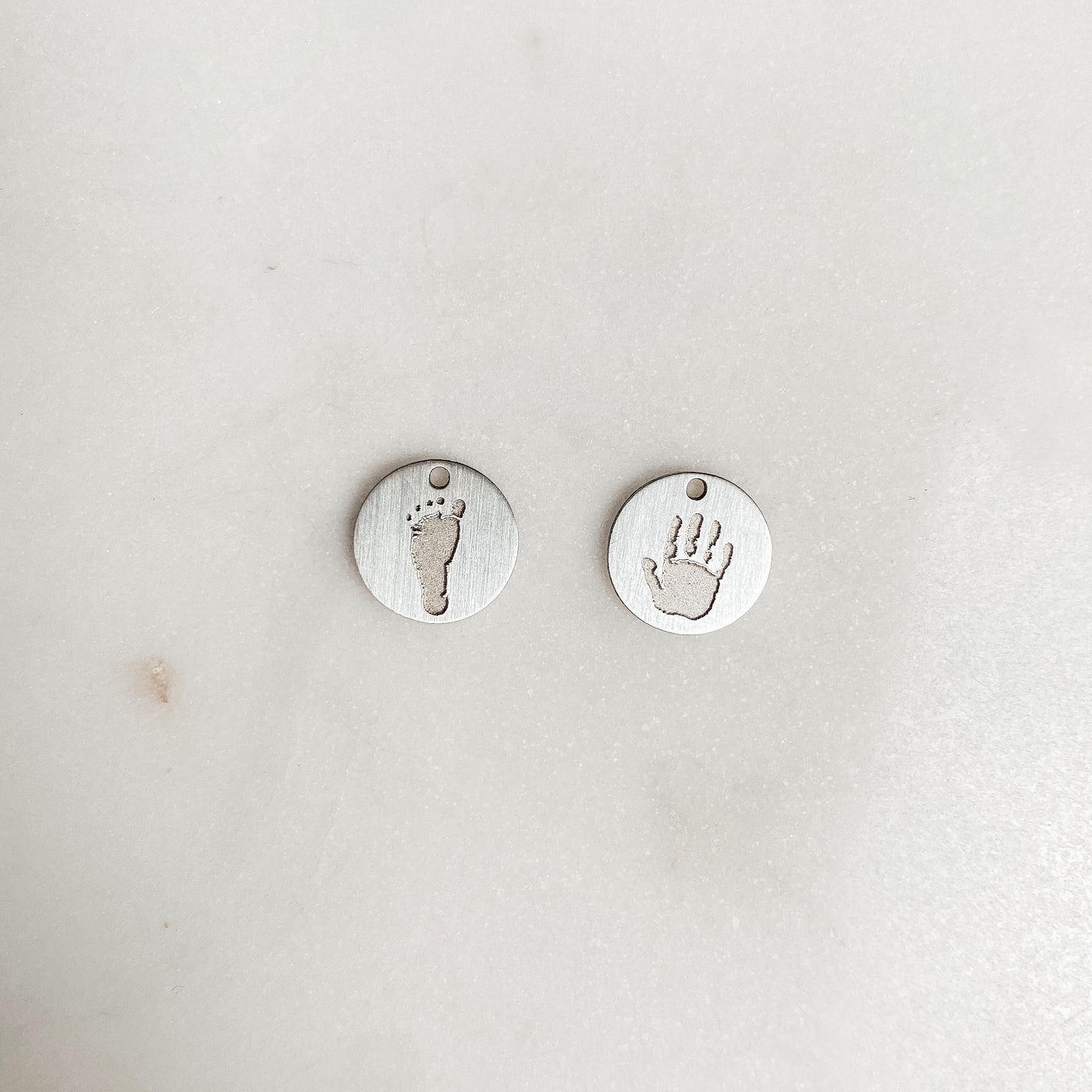 The Remembrance Coin
Introducing The Remembrance Coin.  To those of you who have lost a baby, either in the womb or outside of the womb, we send our love to you.  As someone who has experienced multiple miscarriages, I thought it would be a special way to remember those lost little ones.
This listing is to be added to either our Remembrance Coin Necklace or our Silhouette Coin Necklace.  You could even add these charms to our lockets.
Coin Details

This listing is just for a loose coin - chain is not included
Petite - 3/8 inch disc charm
Everyday - 1/2 inch disc charm
Statement - approx. 3/4 inch disc charm - either round or oval 
In the Notes section, let us know if there is something you would like instead of the designs listed.  We will do what we can to work with you on making this just as you wish. If wanting to use the actual footprints/handprints of your little one, those photos can be sent to AFPSproofs@gmail.com and we will send you a proof prior to engraving your necklace. <3
 Please Note: The depth of the engraving detail will vary based on each silhouette. Your finished piece may look slightly different than the samples shown here.
-----
Click here to read how to submit your photos & photo taking tips
For specific turnaround times head to this page.
Visit this page for FAQ's and this page for important information on taking good care of your locket.
$ 121.00